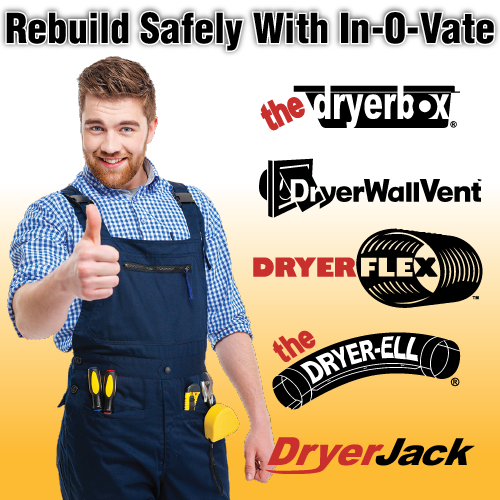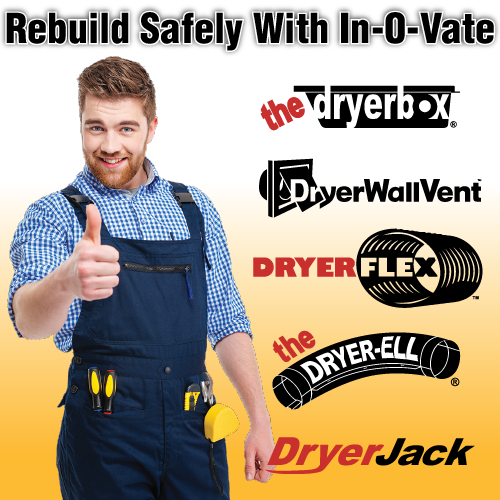 After tragedy strikes, the rebuilding process immediately starts. Always rebuild with safety in mind. You have an opportunity to prevent more trauma in the future by installing the In-O-Vate suite of dryer venting products. From the Dryerbox to protect the DryerFlex hose from being crumpled, to the external DryerWallVent protecting your home from animals and pests, these all work in tandem to maximize the airflow from your dryer, saving you time and money on your laundry loads.
Flooding could have washed animals and pests into your dryer ducts. These must be checked and cleaned before using your dryer. While the dryer duct cleaner is there, they can also install the DryerWallVent on the outside in less than 15 minutes. The Dryerbox can also be installed by a contractor, who can retrofit and make your laundry room a safer spot in your house.
Rebuilding safely is easy with InOvate.